The King of meme is currently Its_JaMeSz!
BASED MEME OFF

So I hear a lot of shit about so called top "memers" so this post will settle it.

IT'S TIME FOR A MEME OFF!

I will post a subject and within 24 hours of that post you must submit your top meme.

I want spicy memes, I want peppery memes, I want the best meme you can throw at me.

Your memeing career is being set to the ultimate test here as the winner voted by the classified judges will be declared and awarded the forum tag "King of Memes."

The subject may be posted at any time, be it 1 day from now or 3.

RULES:

    You may only post one meme per person.
    The meme must be submitted within the 24 hour time frame.


Meme wisely comrades, and as always meme safely.
                
The Qualification:

THE TIME HAS ARRIVED!

Round 1. The Qualifier

Show me your pepper, Show me your spice, Show me your Memes, DON'T be nice!

The Qualifying subject will be WORLD POLITICS
This means any politician or related subject from around the world.
only 10 will progress to the final.
You have 24 hours

Show me your edge.
                
???, submission by Jello: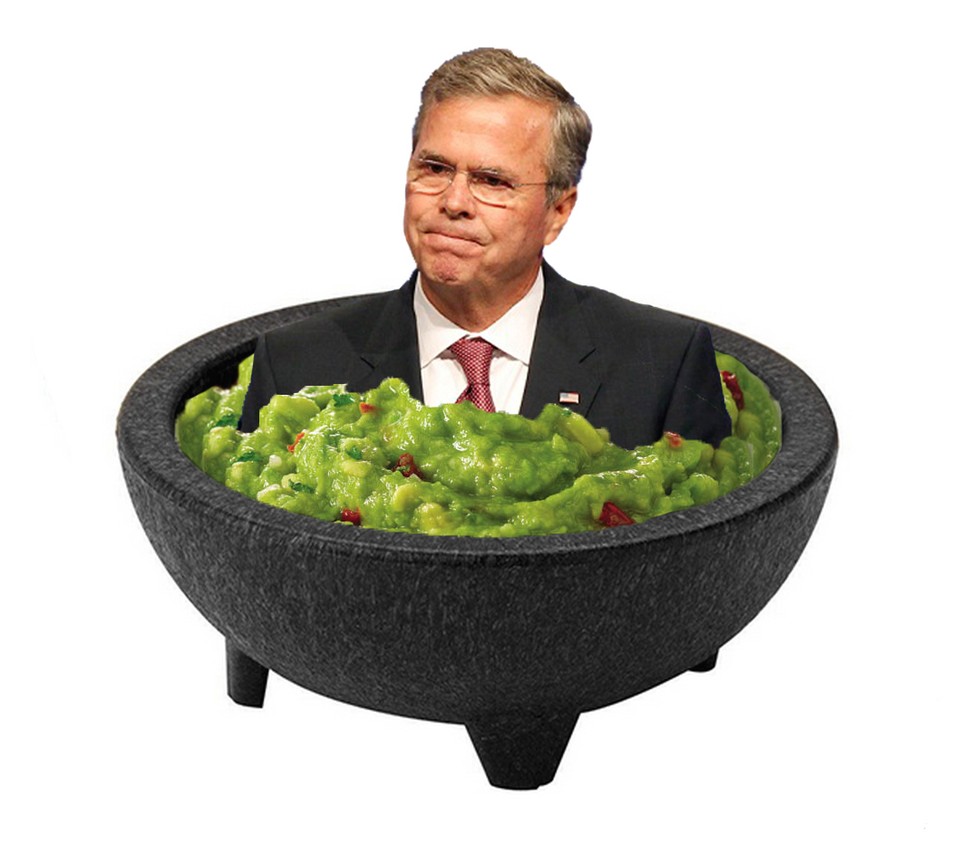 I win, submission by Prophet: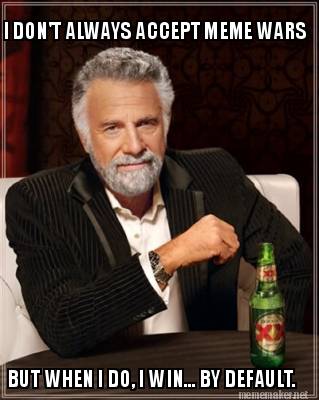 Do you eat Pussy?, submission by: Mattytoosack
Bernie Sanders, submission by bandwevil:
Crimea River, submission by Fnixer:
Jeb Bush, submission by googleboy:
Trump, submission by Clund:
Stop Waiting, submission by Vista:
Please stop, submission by Jamesz:
European American, submission by Blacktea: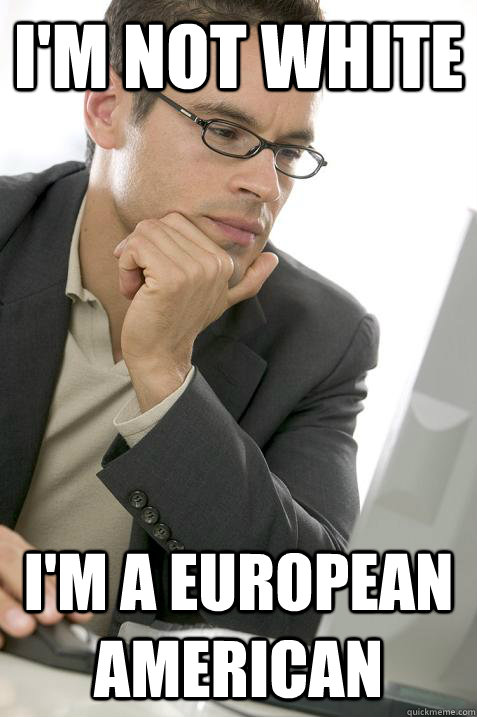 Thumbs up, submission by Genitals:
Ass we can, submission by Daniel Grushin:
Gulag, submission by Sandepp:
Screwed, submission by shifty454:
Trump Tower, submission by Bostonfonn:
Make America great, submission by Jaeger:
The finals:

Greetings Warriors, tis I, The Arch Bishop Of Banterbury!


To become a King, one must make sacrifices!
Sacrifices so Edgy that only the brave may take them on, Only the Courageous may look upon it in the eye, to Gaze into the unknown and hail "Fuck you m9, you want sum?"

Some of you may not want to continue on this quest and now is your opportunity to respectfully back down from the Pixel Throne.

SUBJECT:

The subject of the meme you must create is................

YOUR FELLOW COMPETITORS!

Anything related or to do with your fellow qualifiers.

Be as Edgy as you dare!

But remember, we are all friends here!!!!!!

This thread will now be locked and you have 24 hours to withdraw from this quest! (PM ME)
After that the thread will be re-opened in which you have a further 24 hours to submit your meme.

The judges in the final will be no other than our own community!
MOST LIKES WINS.
Polls will finish on SAT 6th at 12:00 PM GMT.


Good Luck Warriors!
                
No idea, submission by Clund:
Jello and the lat kit, submission by shifty454:
Jello and assets, submission by Jello:
Le PRTA EU, submission by Sandepp:
King selection, submission by Fnixer:
Nice chicken, submission by Jamesz:
Competition, submission by googleboy:
Trump, submission by viirus:
meme problem, submission by TROOP3R:
Bulgaria, by Borgert:
YUMMY!, by StealthLeet: